Cegelec Défense Solutions & Services specialises in manufacturing deployable mobile pre-equipped structures, technical shelters, mobile water-purification stations and utilities.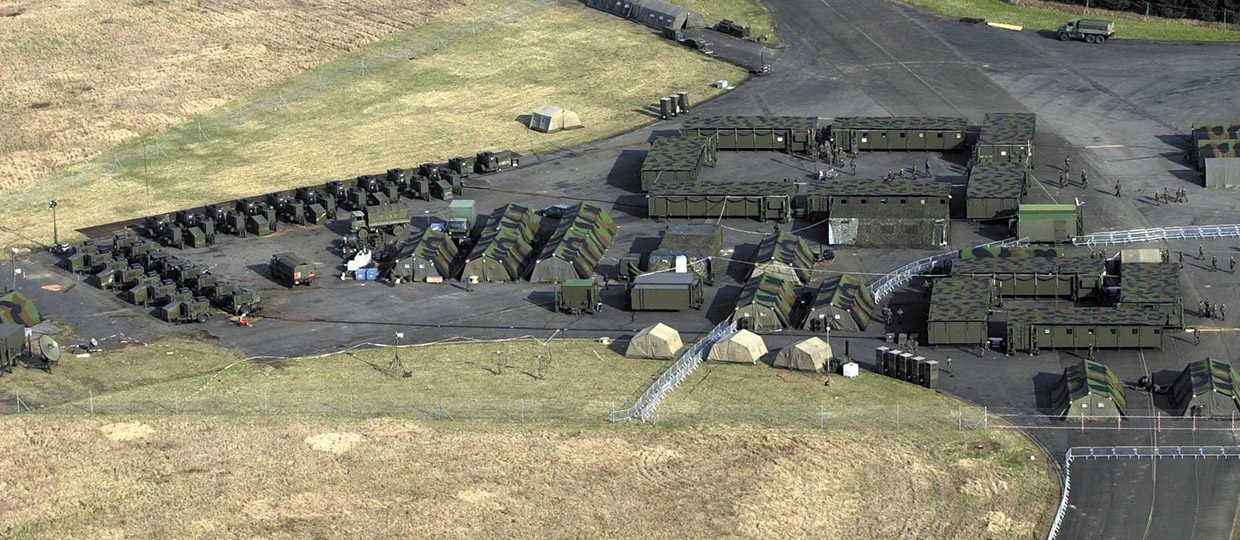 IN OPERATION THE SUPPORT OF MEN, MORE THAN A NECESSITY, A VITAL NEED
Deploying Armed Forces requires the rapid installation of canvas or rigid accommodation structures, whether temporary or permanent, which are perfectly suited for transit operations, mobile work sites or expeditionary operations living quarters.
Our know-how in conception and manufacturing, combined to our experience in technical support are major assets allowing to propose to our clients global adapted solutions and maintenance services on living quarters or even on implementing command and information systems. Our specific living-quarter solutions are designed to maintain the soldiers combat capability by fulfilling their basic needs, whatever the weather, terrain and circumstances.
RELIABLE AND COMFORTABLE MILITARY EXPEDITIONARY CAMPS
Designed to the highest standards in order to ensure logistics agility and easy air-transport, the base-camp modules are developed to foster autonomy and resilience during operations and severe environmental conditions.
Cegelec Défense expeditionary camps can be easily deployed in the field of operations by air, land or sea and require very little preparatory infrastructure work. All temporary structures are completely modular and scalable. They offer a high level of comfort and numerous technical features, which are particularly appreciated in harsh environments, while requiring little maintenance and upkeep.
Cegelec Défense develops modular structures for special purposes (toilets, showers, kitchens, etc.) in order to provide all the essential expeditionary camp components.
These solutions are regularly used in civil defence and military operations and have proven their reliability and efficiency. They can be used in the most extreme climates and conditions, such as Artic or Saharan environments.
Download the Expeditionary logistics sheet for more details.