Cegelec Défense proposes innovative commodities and solutions to address expeditionary logistics and deployments such as modular and expandable mobile command posts or emergency operation centers.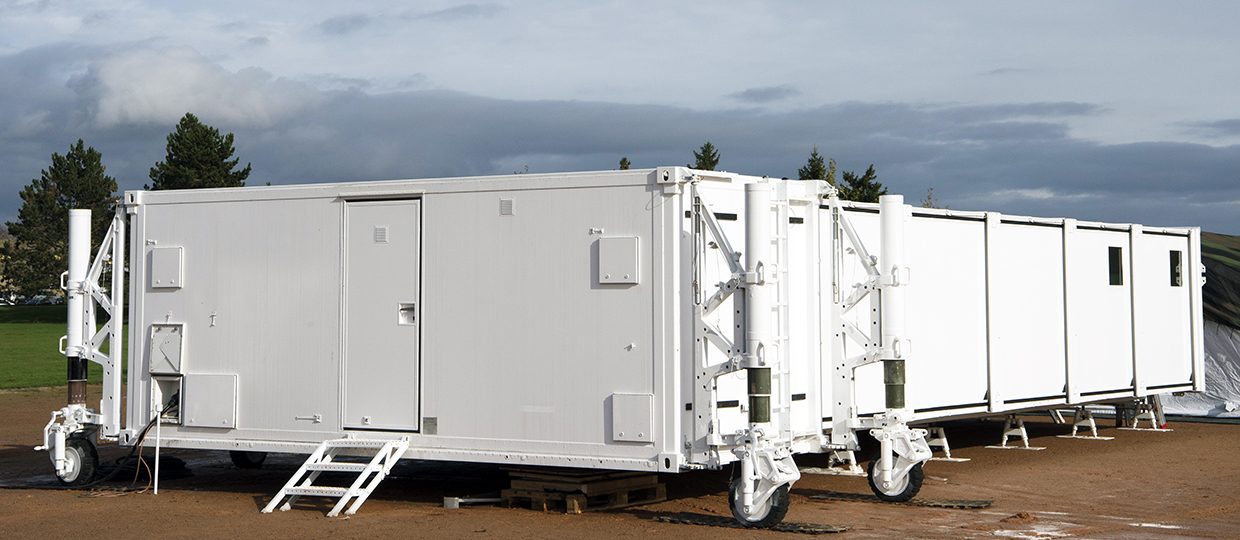 COMMODITIES USED IN ALL CIRCUMSTANCES
CEGELEC Défense Expandable Shelters are used in the context of Armed Forces operations, catastrophes or natural disasters, public unrest, terrorist attacks or health hazards.
Expandable and Air transportable commodities enable civil or military command rapid and autonomous deployment, whatever the conditions, in full autonomy. Large-scale operations in emergency situations immediately benefit of comprehensive command and control commodities with integral capabilities :
Planning,
Operations command and control,
Information and communication systems,
Logistics
Medical
CBRN Decontamination and COLPRO
The Human factor is always privileged to improve the system operation and service
KEEPING THE HUMAN FACTOR AS THE MAIN DRIVER WITHOUT NEGLECTING THE ECOSYSTEM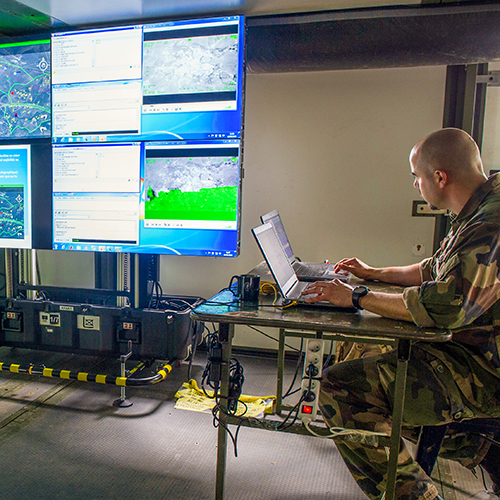 The solutions developed by Cegelec Défense emphasize human requirements during system conception and integration phases. They propose physical integrations within expandable shelters or within modular containers, ensuring operations control is managed in the best conditions, in terms of responsiveness, performance and quality.
Thanks to the modular nature of the shelters, a fully-integrated command post can be laid out by adding different modules comprising the specific functions devoted to planning, operations management, communications, IT resources, logistics, intelligence and the management of back-up resources and support.
These « all-in-one » systems are designed to favour agility, improve Command & Control efficiency and reduce energy use or overall environmental footprint.
Download the Operations Command and Control  brochure for more details