Cegelc Défense offer is based on an in depth protection to achieve the required security against comprehensive threats.
The hardening of buildings (Walls, Accesses, …) can offer an increased ballistic protection  (FB4 à FB7) as well as break-in resistance (CR4  à CR6).
Exemples of solutions :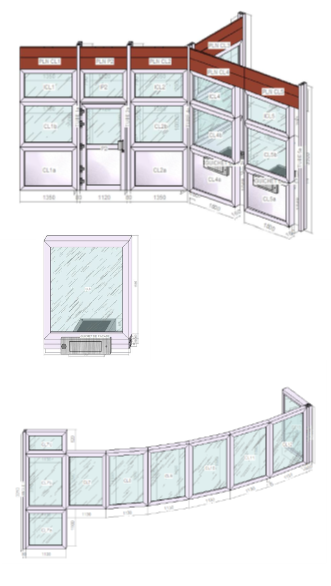 -Secured booths and desks 
-Secured Airlocks
-Safe areas (« panic room »)
–Hardening of sensitive buildings (Ammunition or weapon storage, data center, …)
All implementation of armored solutions must be coupled with an access control system and a single person access configuration. The alarm system layout can also be complemented withan existing video surveillance system.
A survey is conducted on each site in line with the requirements given to the Security Office.
CEGELEC Défense is involved from the initial  feasibility stage to assist  the contracting service in the decision making process to propose solutions in the relevant domains :
-Perimeter Fencing
-Site Access Controls (Pedestrian and vehicle filtering)
-Buildings Access Control
-Buildings hardening and improvement (ballistic and anti break-in protection)
The integral solution must permit at any time the change of Alert Level : Blocking of all selected accesses and collective safeguard and protection of all personnel on site.
Technical Solutions examples :