Cegelec Défense Mobile Technical Units has a large-capacity climate chamber for testing and qualifying complete equipment sets.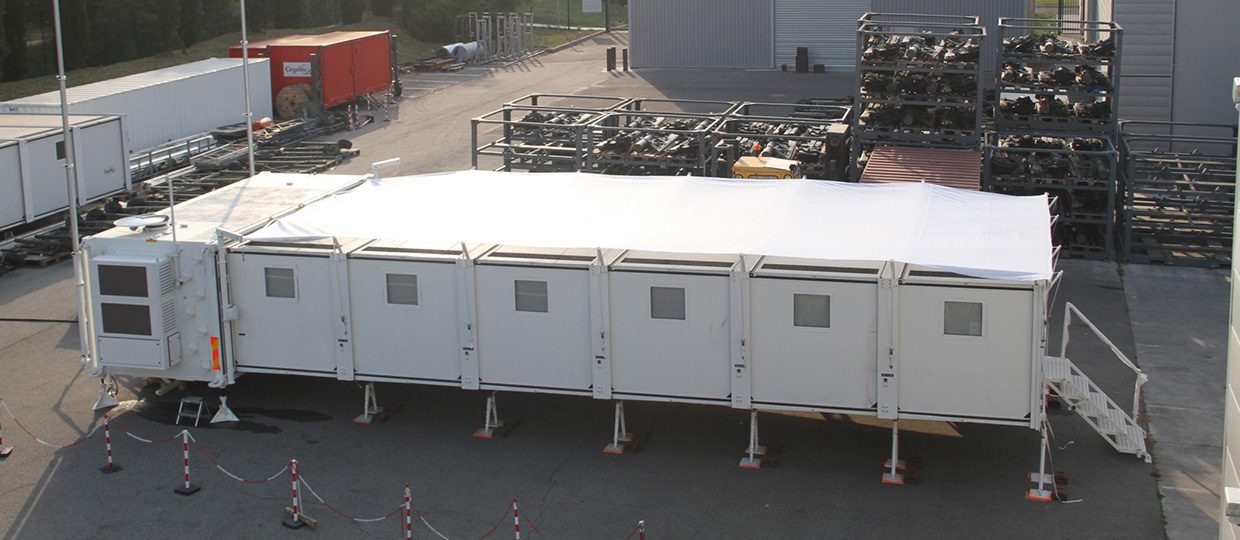 REALIZATION OF CLIMATIC TESTS
Cegelec Défense Mobile Technical Units reproduces the climate conditions of different regions around the world in its chamber, in order to check the performance and compliance of structures and mobile equipment, and to qualify them.
This test facility, combined with expertise acquired on "Defense" projects, enables us to provide complex test solutions for large-scale equipment, including when the equipment is in operation and/or in the presence of operators.
The climate chamber can reproduce climate conditions according to civil and military reference systems (STANAG, GAMEG-13, MIL STD, ISO, etc.). Its characteristics are as follows:
Usable volume of 680m3, with a total volume of 840m3,
Dimensions of usable surface area: W 11.5m x D 13.5m x H 4.60m, Dimensions of access door: W 4m x H 4.20m,
Maximum load on ground: 40 tonnes,
Temperature from -40°C to +70°C,
Relative humidity: from 10 to 100% depending on the temperature,
Maximum heat load: 30kW at -25°C.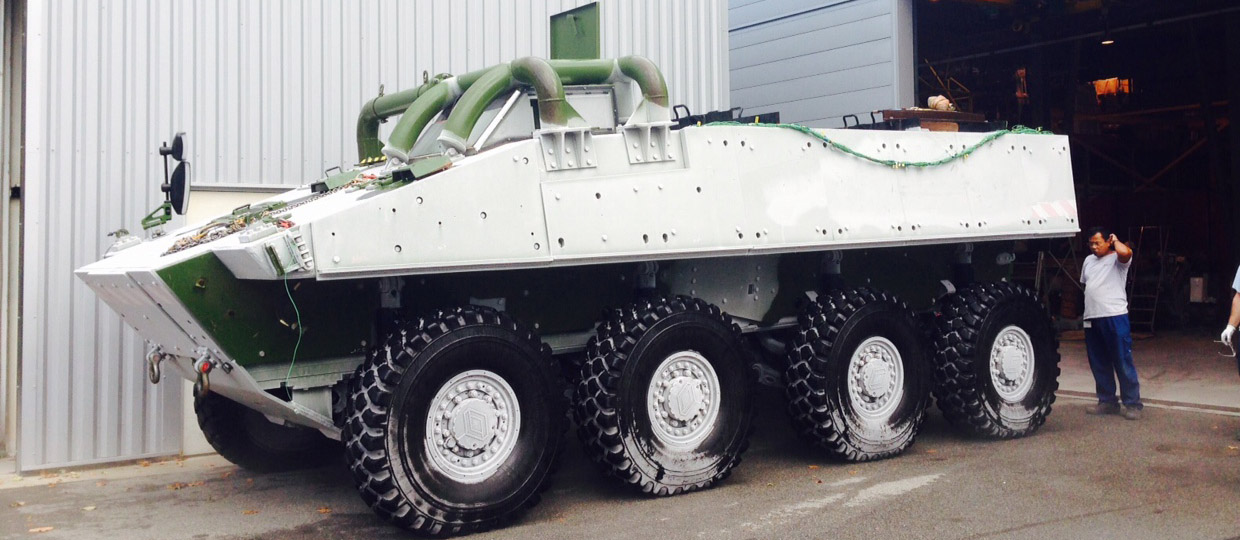 INDUSTRIAL CONSTRUCTION WORKSHOP FOR HANDLING OPERATIONS
To carry out its activities, Cegelec Défense Mobile Technical Units has an industrial construction workshop of about 5,000m², with 24/7 security service and surveillance system in accordance with the standards of the DPSD (French Défence Intelligence and Security Directorate).
The workshop is equipped with various lifting systems used to handle the customers equipment when it arrives at and leaves the workshop.
Cegelec Défense Mobile Technical Units also has a rain test bench with an adjustable output to carry out tests in real conditions.
Download the Climate-test chamber sheet for more details.