5 assets of Cegelec Defense which venture its added value on Defense and Security projects.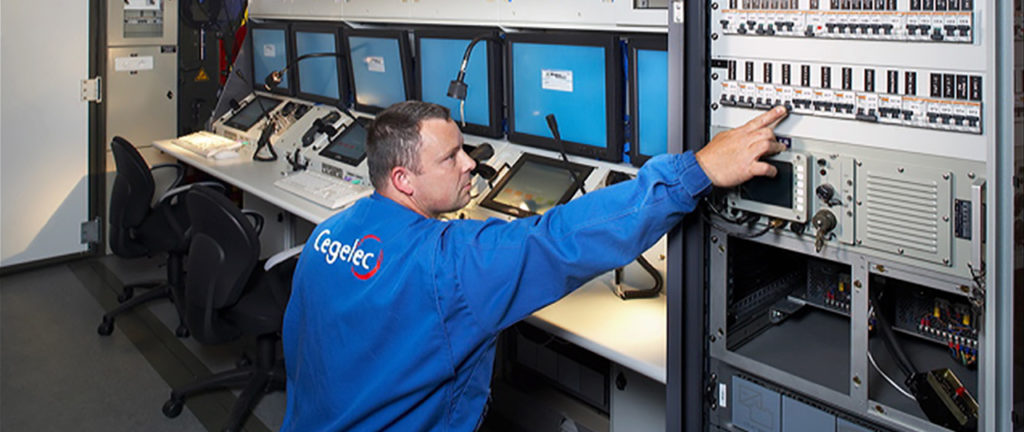 5 assets rising added value of Cegelec Défense:
Cegelec Defense capitalised and appropriated experience and know-how acquired beside stakeholders – industry majors – which went hand in hand with it through one century of history: from CGE to Alcatel, from CGE Alsthom to Alstom.
Innovating and suitable solutions
Cegelec Defense resolutely pursues its development effort to be able to provide innovative solutions best adapted to Defense needs and to offer a large service panel complying with aspirations and current logic of its clients.
Highest requisite certifications
Enabled to deal with Defence sensitive markets, Cegelec Defense states the highest clearance levels, allowing it to work in compliance with confidentiality rules on all sovereign domains which are strategic command circuits, protection devices and operational advanced technics. Cegelec Defense also complies to NATO requirements.
Civil and military double competence
Civil and military activities enrich each other mutually ; industry developed competence is directly adapted and profit to military clients – and reciprocally.
Military clients acknowledge Cegelec Défense industrial culture and know they can count on commitments respect, availability and results obligations.
In order to guarantee reactivity and optimisation of means, and to deserve the highest level of confidence from its clients, Cegelec Défense applies a multi-local business model adding to the strength of the VINCI Energies Network and its numerous local entities in France, Europe and through the World, the mastering of dedicated particular technics expertise units:
Cegelec Defense :

Cegelec Défense Solutions & Services (Construction of expandable shelters and MOC, integrated communication resources and networks, CBRNe solutions, support and logistic equipment,…)
 Cegelec Défense Infrastructures & Réseaux (hosting and hardening of strategic communication networks, defense-site and vital and cirtical infrastructure protection, works and MOC,…)

Cegelec Defense et Naval Sud-Est Infrastructures Militaires (works and MOC of military sites and infrastructures, energy, fluids and security,…) travaux et MCO de sites et infrastructures militaires, énergie, fluides et sécurité…)
Santerne Aéronautique et Défense (defence and transport infrastructures, energy, air treatment, security, works and MOC).