Cegelec Défense Solutions & Services proposes mechanical and electrical maintenance services, associated to adjustments and turnkey integrators service provision.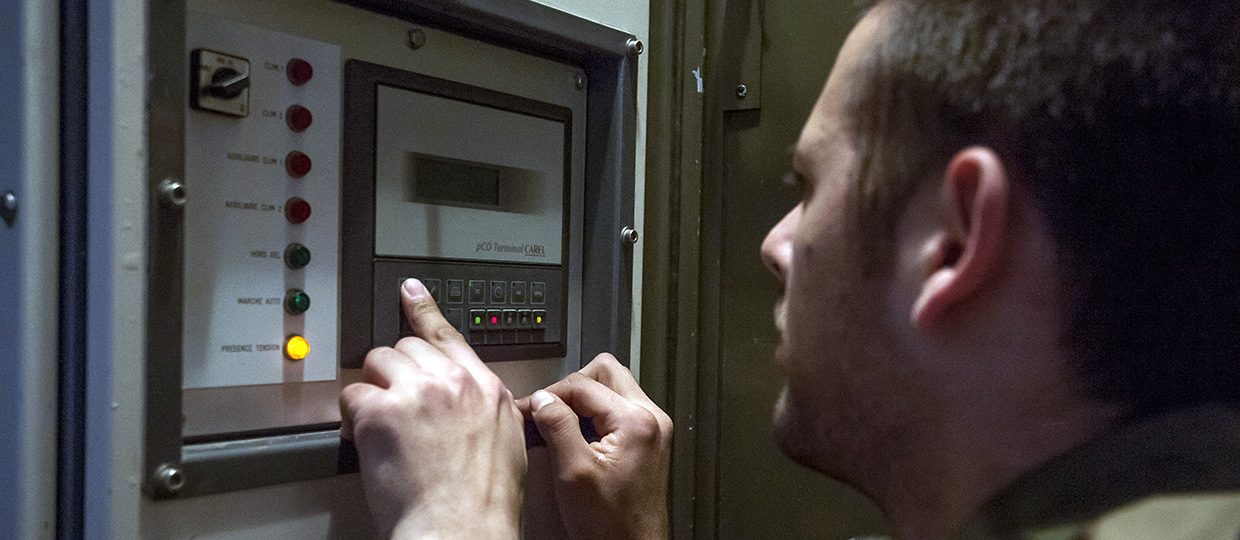 MAINTENANCE REPAIRS AND OVERHAULS
Due to the wide variety of projects carried out, CEGELEC Défense operational teams have a broad range of technical skills and specific understanding of operations, far beyond service provided by classical multi-disciplinary maintenance companies:
Optimum technical expertise,
On-Off or regular service visits,
Maintenance engineering.
MAINTENANCE AND FOLLOW-ON SUPPORT FOUNDING PRINCIPLES
MRO requires rigorous operating methods and procedures. This is a key factor as regards the organisation of the service, guaranteeing that CEGELEC Défense technicians fully master  technical requirements.
Cegelec Défense Solutions and Services offers multi-year service contracts with an obligation to achieve results, or can conduct occasional operations.
The technicians at Cegelec Défense Solutions and Services have the highest levels of certification and do more than simply ensure the maintenance plan is rigorously applied. They continually propose ideas and improvements to increase the reliability and maintainability of the technical facilities they are responsible for.
The technical teams and management at Cegelec Défense Solutions and Services involved in maintaining facilities in operating condition (MOC services) are constantly liaising about the roll-out of operations thanks to periodic internal review meetings. Consequently, they play an integral role in drawing up the maintenance policy, maintenance plans, procedures and associated operations-sheets established in agreement with the customer.
Our competency spectra covers :
Maintenance engineering,
Maintenance levels 1 to 4,
Maintenance level 5 and specific systems upgrade,
Technical support,
Design.
Download the Maintenance in Operational Condition sheet for more details